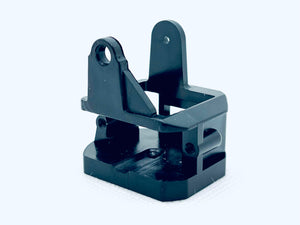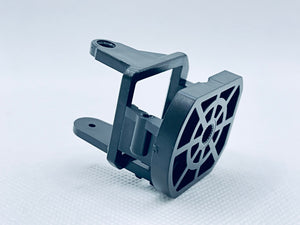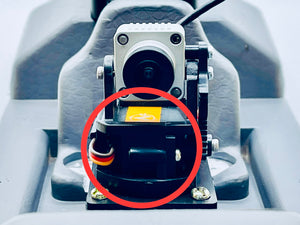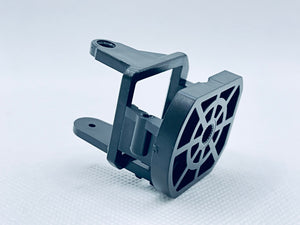 Replacement Motionsic B.A.G. Frame
Motionsic B.A.G. Frame is the integral part that holds the gimbal together.  It's designed to secure onto the bottom pan servo gear spline (21T) with a single flathead screw (loc-tite) and hold top tilt servos with two screws.  Intended for use with Motionsic "Check-six" Servos or Savox SH-0257MGP Digital Metal Gear Servos.
Attributes:
Easy to install - secures to servos tightly with simple and tight tolerances.
Resilient - designed to withstand minor plane crashes in which the gimbal does not bear brunt of impact force.  
UV resistant plastic - remains resilient and trouble-free even in prolonged sun exposure for years.
WARNING! - do not touch loc-tite with plastic or it may weaken or melt over time.  Wick loc-tite into screw mounting holes on metal parts directly and wipe away any excess immediately.

* Motionsic B.A.G. and DJI Air Unit Camera not included