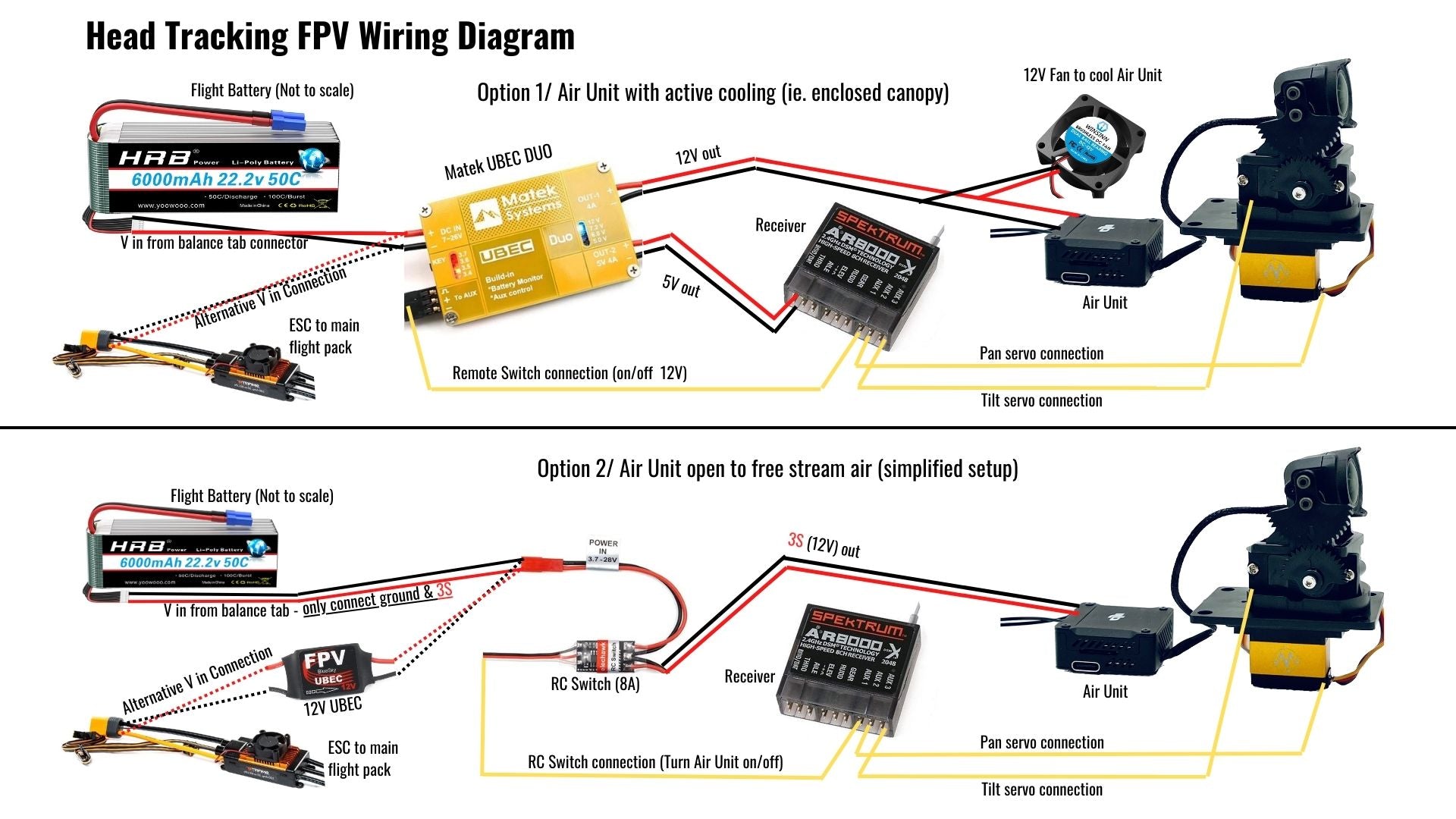 Setting up head-tracking FPV is easy once you understand the concept.
 Just know the digital FPV goggles work with video transmitter (air unit) once power is supplied and properly paired/bound.  And the pan and tilt camera gimbal is controlled by head-tracker using the trainer mode on your RC transmitter, independent of the video stream.  That's it!
---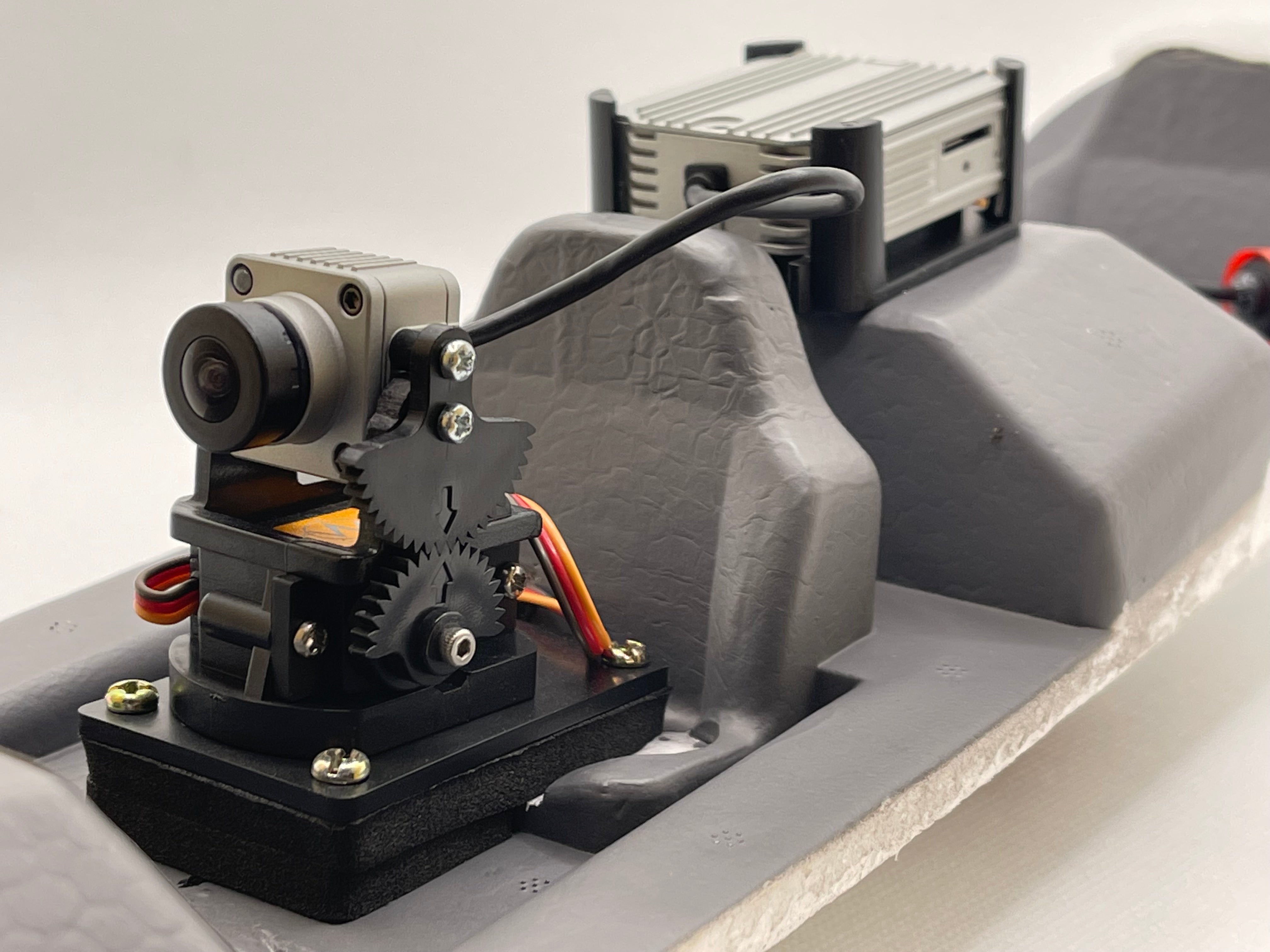 The most practical FPV pan & tilt - Motionsic BAG (BadAss Gimbal) is available for purchase at last.   It's compact, robust, pans 280°, tilts 80°, smooth, precise, anti-vibration, easy to install/adjust height and centers strongly.
The most time consuming obstacle for installing head-tracking FPV in any RC plane has been solved.  What are you waiting for?