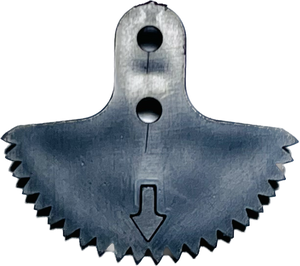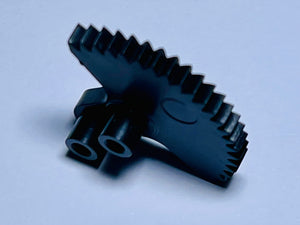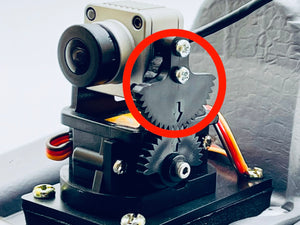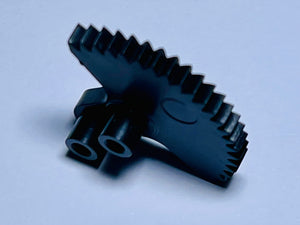 Replacement Motionsic B.A.G. Top Tilt Gear
Motionsic B.A.G. Top Tilt Gear is designed to work with Motionsic BadAss Gimbal to attach to DJI FPV, CaddxFPV, Walksnail Air Unit cameras with 8mm M2 screws.  It's the part that meshes with the bottom tilt gear and moves the camera with the tilt servo.
Attributes:
Easy to install - secures easily to FPV camera with two screw mounting holes per side (6mm apart).  For camera with single screw mounting hole, a plate adapter can be used to expand to two mounting holes.
UV resistant plastic - remains resilient and trouble-free even in prolonged sun exposure for years.
WARNING! - do not touch loc-tite with plastic or it may weaken or melt over time.  Wick loc-tite into screw mounting hole of FPV camera directly and wipe away any excess immediately.  No loc-tite is actually needed for tilt gear to remain securely fastened to FPV camera.

* Motionsic B.A.G. and DJI Air Unit not included